It has been so long, dear reader, since I've written an update of my writing that I hardly know where to begin.
The first six months of the year were taken up with finalising and then publishing my debut novel,
Escape
. That was a labour of love. I had thought, coming into the new year, that it was in good shape, almost ready for publishing. But it was only when the first page got the knocking about that it needed in the first of
The Bestseller Experiment's
First Page Punch-Ups that I realised a major edit was still required.
I hadn't, in all honesty, seen that it was not ready for publication. I had, naively, assumed that, after so many drafts already, it just needed a bit of spit and polish and all would be fine. However, it was only hearing experts pulling it apart on the podcast that I saw that, while they were complementary about aspects of that first page, they identified issues that had repercussions throughout the whole book.
So a major update was performed. I then sent the book off to be proofread, a process that again revealed that things were not as I would like. Again, that other perspective, that external viewpoint, shining a bright light on something that had previously existed only in the soft shadows of my mind.
Finally, after six months and so much work from my day job that I was allowed only the bare minimum time on my writing, I was ready to launch
Escape
.
Over that period, I had little time to work on my writing, but I did have plenty of time to think.
I had planned out my next novel, a dystopian thriller in a future I hope we never see, and I assumed that that would be the next thing I would write. But over this bout of intense activity, I started to think more and more about a period of my life that played a large role in making me who I am today.
For twelve years, I lived with a dachshund, or sausage dog if you prefer, called Kevin.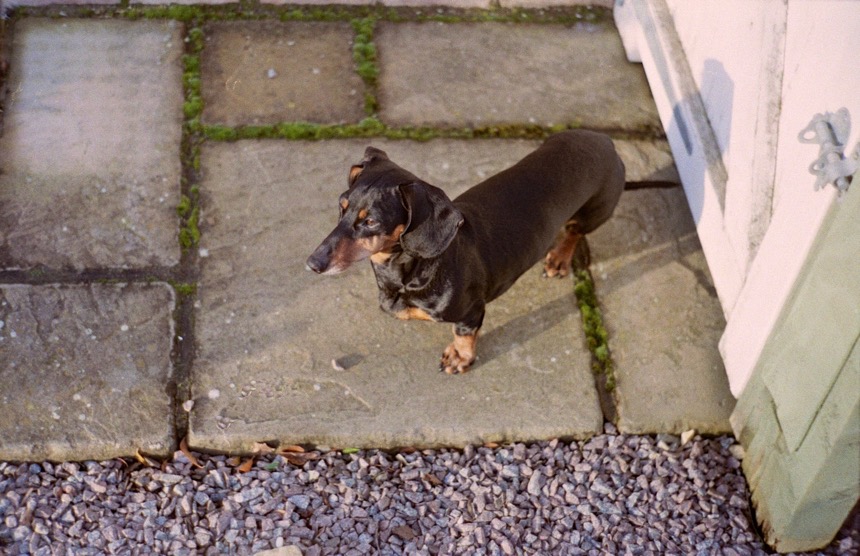 He was a fascinating character who drew people towards him wherever we went. Although he was a dog, he had a personality like a small boy: earnest, sincere, playful, boisterous, direct, a little rough, but touchingly kind, especially with children, and always sure of what he wanted to do. More than that, he was profoundly communicative, especially emotionally.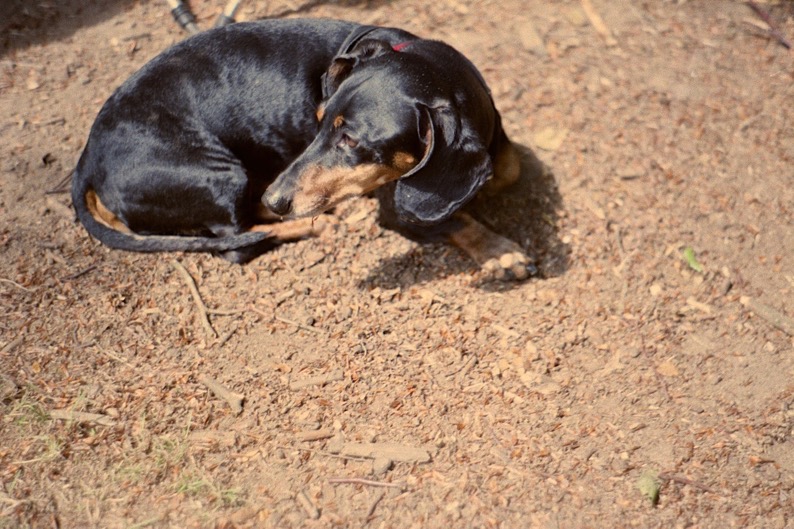 With him I grew as a person. I learned to live in the moment.
He had a terrible upbringing and found it extremely hard adjusting to normal life when he was with me but he eventually settled down and we spent many wonderful years together. He was in many ways my best friend and our lives merged into one, where it wasn't clear where I ended and he began.
Over the course of several months, I became increasingly apparent that this was what I wanted to write about next.
I had spent many years unable to think about him without becoming upset, and I never imagined that the time would come when I would want to write about him.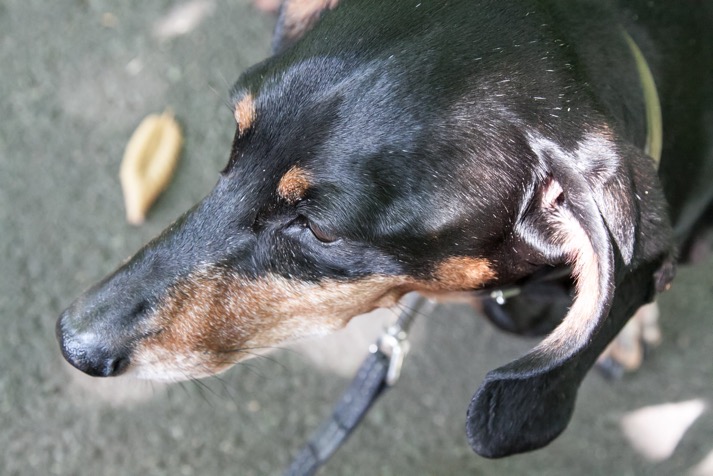 And yet I found myself planning out a story line based on three occasions in our life over the course of roughly one year. I even decided that I would write it longhand, and bought a leather bound notebook especially. Little by little a structure emerged, and more and more of the stories that made up our life and illuminated the development of his character emerged from my memory.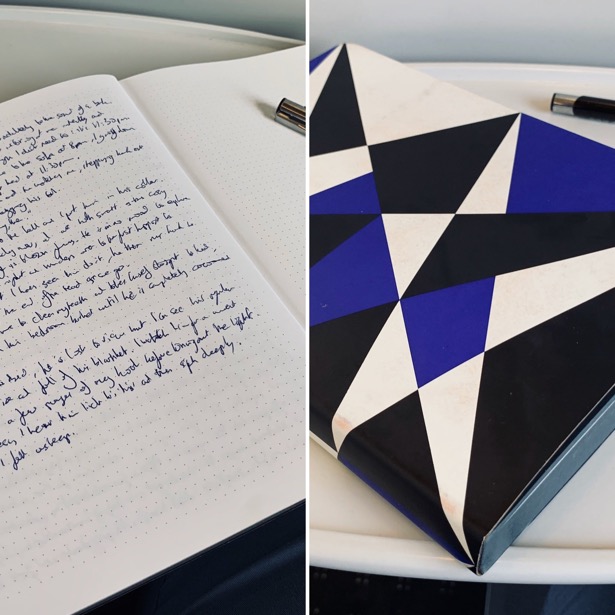 A few months later and the first draft is finished of a memoir that will be called
My Life as a Dog
. Unlike
Escape
, there aren't any structural issues to worry about, and the principle character is as developed as any to grace a page, and I am confident that, by and large, it is ready to face the public.
For this project, I am working with a new editor and a new designer, and I can already see that they are the perfect choice, and understand what I am trying to do and how the book should be presented.
I hope to do a cover reveal soon, but I am now working hard on typing up the first draft so that it can be edited and published in time for Christmas.
In the meantime, I leave you with a few photos of Kevin, and wish you all well.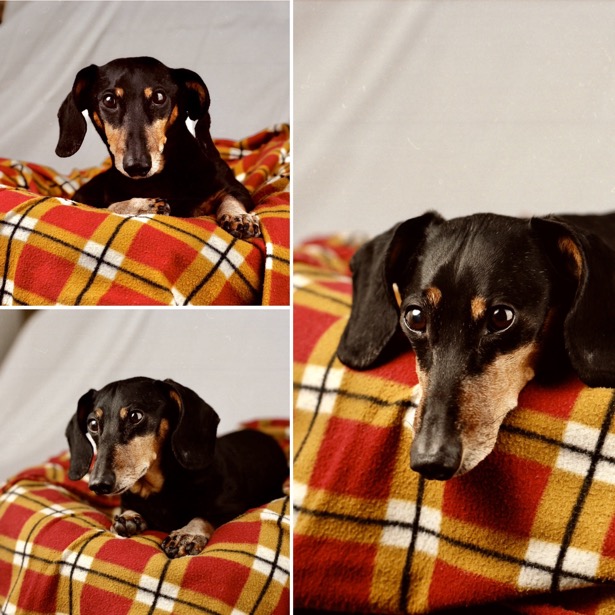 © L. A. Davenport 2017-2021.
Dog Days are Here Again | Pushing the Wave